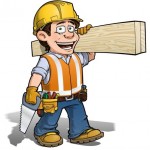 Wanted Alive !
An individual with basic construction skills but with a desire to learn very advanced construction and architecture principles applied to energy systems, plumbing, heat distribution, electrical techniques, to aid final stages of completion of a home likely the most advanced green living system in North America.
For example, these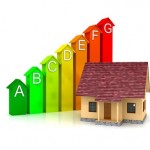 energy systems eclipse conventional, and outperform accepted best "green" practice by a sharp margin:
The solar panel system yields over twice the energy yield of any known residential solar installation in North America;

Snowy day showing brightness of sun with 90 foot scoop.

The insulation envelope encapsulates about 1000 Tons of thermal mass, which is more than triple of any known residential structure – the mass buffers the interior temperature about 1,000,000 BTUs per degree F.

The 100 sq ft refrigerator will utilize thermal inversion to operate with 0 moving parts in the winter, and solar driven phase transition adsorption cooling in the summer;
Interior heat distribution utilizes convection – 0 moving parts in the winter, with 3,000,000 BTUs of reserve heat capacity (30 gallons propane).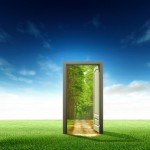 This opportunity is perfect for an architecture or green building enthusiast who wants to go from theory to real world grubby details of extreme green building. This will be a fast-track apprenticeship to top-end green building experience for the right candidate.
The project has excellent Public Relations visibility. Expert design syndication begins in May, with PBS syndication via http://urbanconversion.com .
Open source awareness is a plus. Design advances are shared to the public domain, https://ultracrib.com, to enable the advanced building community to freely re-use, reproduce and improve designs.
This open-source opportunity is perfect for college student seeking experience, or for an ambitious construction apprentice to develop advanced skills with energy and design systems – and to create a business as an elite green builder.
Open source is the blow-away model for technology advancement. Pioneers, rapidly become leaders, and gain personal popularity that helps them find gigs, and develop their market value first, fast and foremost.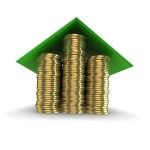 If you are thinking about building a home in Colorado, you know building costs are brutal, approaching $200 sq ft. This structure illustrates how to create extreme quality with unprecedented economy.
Provisioning methods, clever construction techniques, slick architecture have yielded a premium living space, with an unprecedented build cost around $30 sq/ft.
The designs are being freely published as open source, https://ultracrib.com, to promote energy sanity an quality of life for humanity. Web nerd experience is a plus.
Are you more than an apprentice?
Please fill out this form. I will contact you shortly. This is the volunteer registry, but I use it to track applicants also. Thank you.